Vegetarian takeaway flyer illustration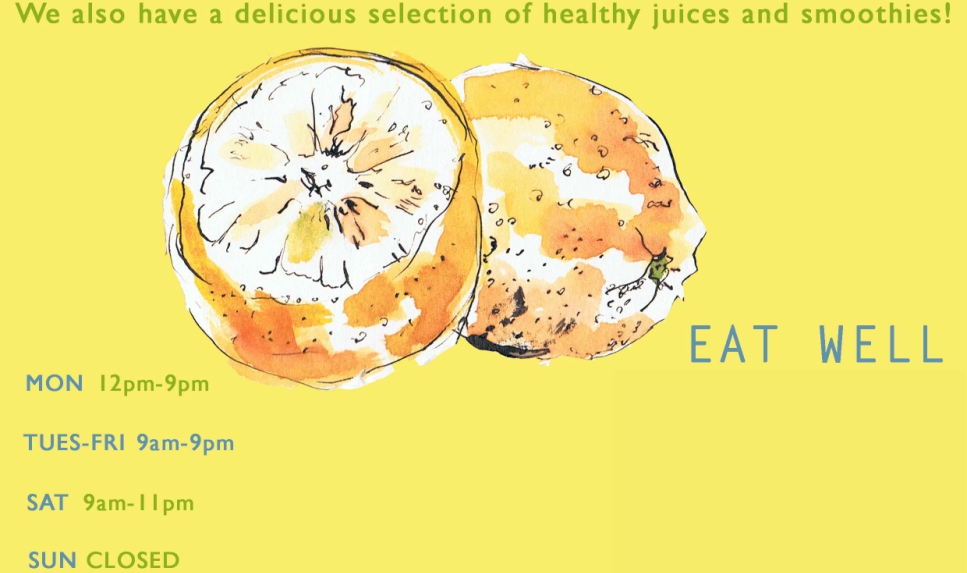 Included in this advertising illustration brief was to create a flyer – fresh, bright and organic for a vegetarian takeaway in Birmingham, UK. They specialise in fresh fruit smoothes and organic soups made from locally sourced produce.
Using watercolours, thick paper and pen and ink. Drawing the fruit from life to capture the true textures and colours. Leaving areas without colour to highlight the drawing and to give the marks made space. The unique marks I make I feel partner perfectly with a natural theme, this is due to my passion for nature and constant need to capture it.
The colourful background and text was added in Photoshop, linking each element of the design with the organic, natural aims of the company.
Although I produced many possible examples for the company, they choose this design due to it's strong use of fresh colours, it is eye catching and shows the viewer straight away what the company are about. A whole advertising package could now be produced using elements from this design to run menu designs, restaurant signs, packaging.