Swansea Marina Illustration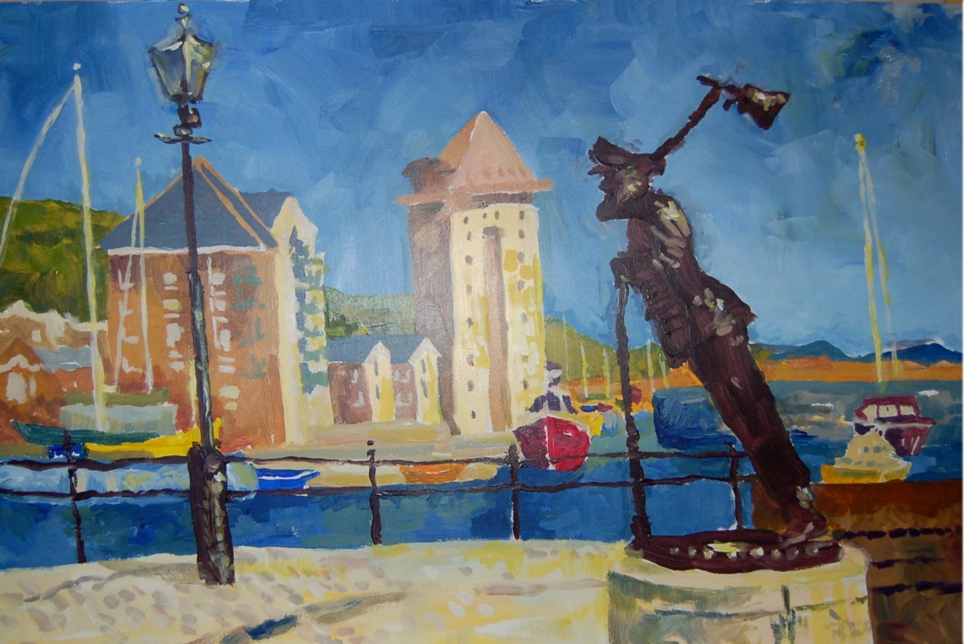 A mural illustration produced for the platform at Swansea train station. I produced two murals on wooden boards, one of Swansea beach and this one, Swansea marina.
I created sketches from life as well as referring to photographs. Using bright colours and confidant large brush marks to create the base and then adding flashes of colour and smaller brush marks for smaller details. I was very happy with the energy and bright atmosphere created by the painting. Not capturing a photographic representation rather a fast communication of colours, energy, sunlight and personal feelings felt from the view.
Although there are a lot more colours used in the painting than I usually use, they are controlled and carefully used to ensure each area is as effective as the one next to it. The way in which I draw and observe largely focuses on how one mark will affect the next.
Please read more about the project on BBC Wales website.