Separation of Church & State Illustration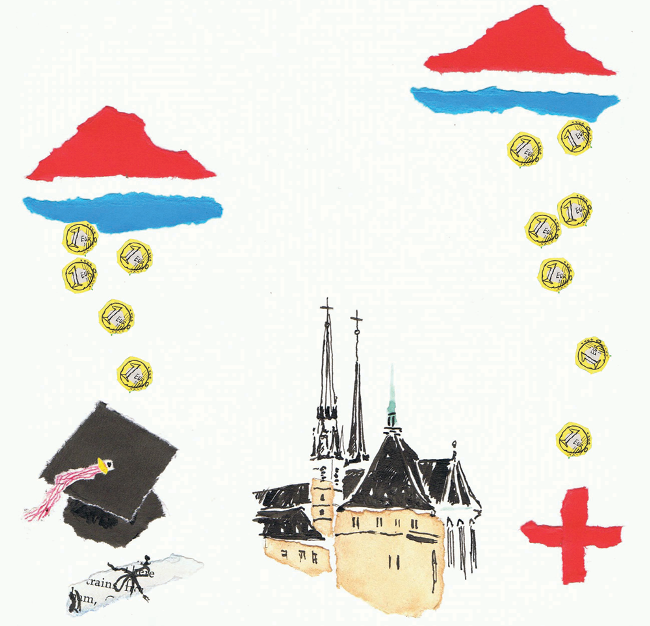 This editorial illustration was created in response to an article for Delano Magazine, Luxembourg.
The article was highlighting the possible future separation of Church and State in Luxembourg.
I wished to illustrate this by showing the impact it would have on the church financially. Two clouds sit at the top of the illustration created using red and blue paper, positioned as the Luxembourg flag. The clouds have euro coins raining out of them and on to a symbol for education and a symbol for health.
Luxembourg Cathedral stands in the middle with out a cloud above it. Pointing out that the church may be in financial difficulty if it did separate from the state. The illustration is created using shaped papers and pen and inks.