Medieval Festival Illustration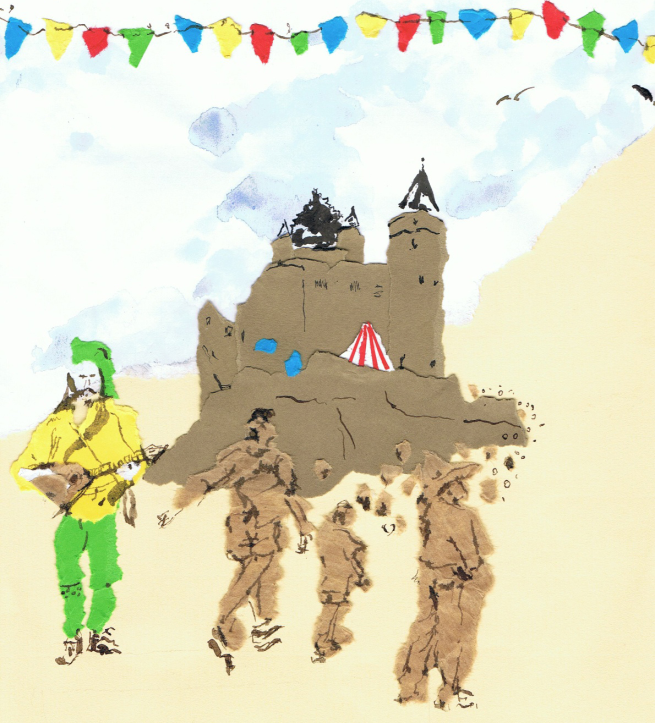 An editorial illustration for Delano Magazine, an English magazine based in Luxembourg, communicating current affairs, business, lifestyle and culture.
This article was about a Medieval Festival a castle. I wished to included information that I was provided with like were the main tents would be, musician and a representation of the venue.
The article was advertising an event; therefore I wished to encourage people to attend, showing crowds of people, movement and a bright friendly atmosphere.
Closest to us we can see the figures are draw in full, the figures further away are represented by just their heads in some cases. This illustrates the crowd's movement and volume perfectly. I draw the castle using darker ripped papers to show the old stone and to exaggerate the festival spirit that this event brings to the venue. The base of the illustration is made up of ripped coloured card and paper, an interesting texture, bringing depth and shadows to the illustration. I then added the ink marks to complete the image.