Grund, Alzette river, Luxembourg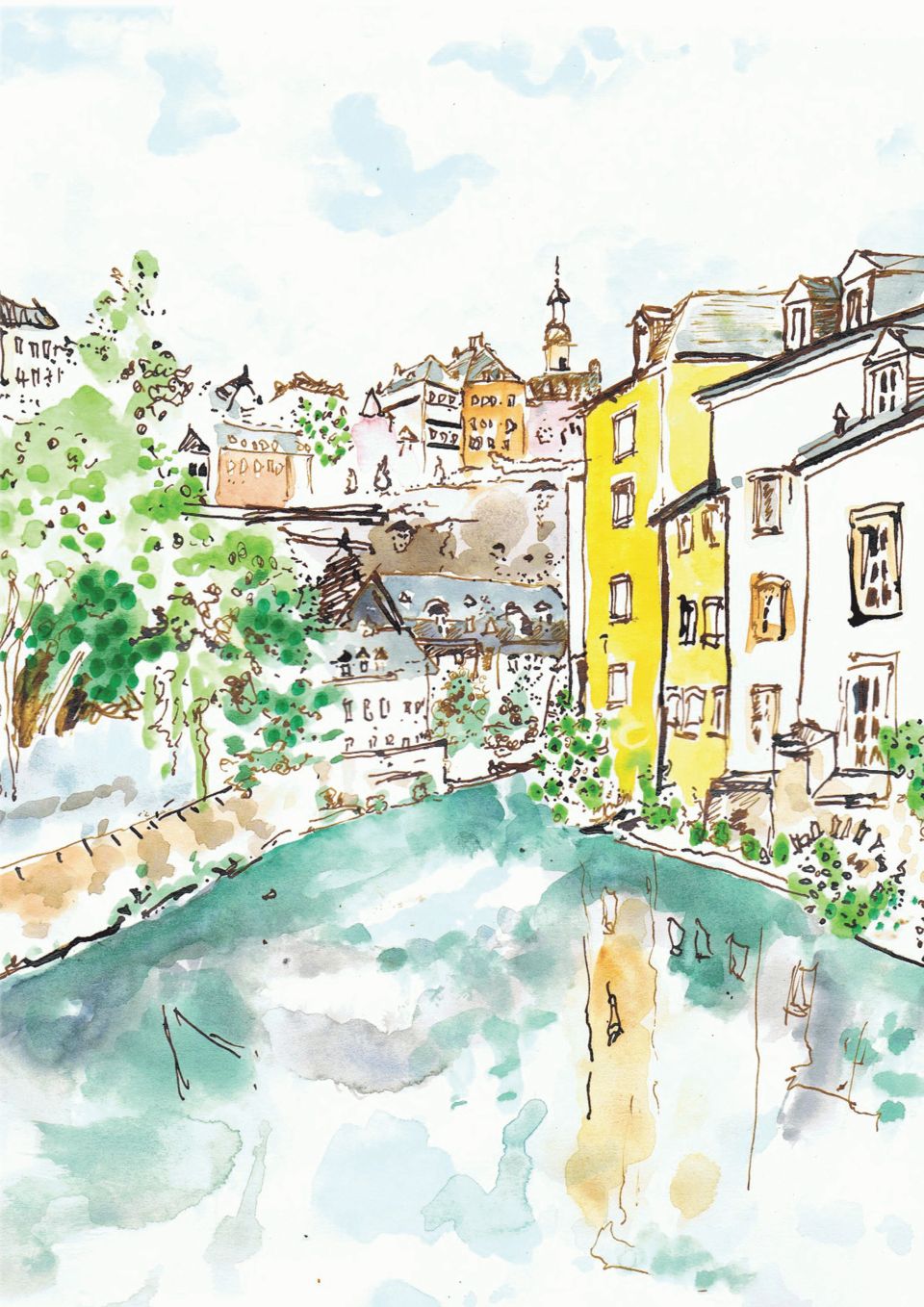 Capturing the beauty and peaceful atmosphere in the Grund. created standing on the bridge over the river Alzette, whilst the ducks gathered below me. Many Sundays I have spent my time there selling my work at the open air gallery – "Konscht am Gronn", soaking up the sun and sketching the scenes around me.
This illustration will be printed as greetings cards and prints to potentially sell in shops, exhibitions galleries around Luxembourg, perhaps the tourist office as a set of Luxembourg views. This painting can also be purchased as a print of any size, a perfect souvenir if visiting.