Garden article illustration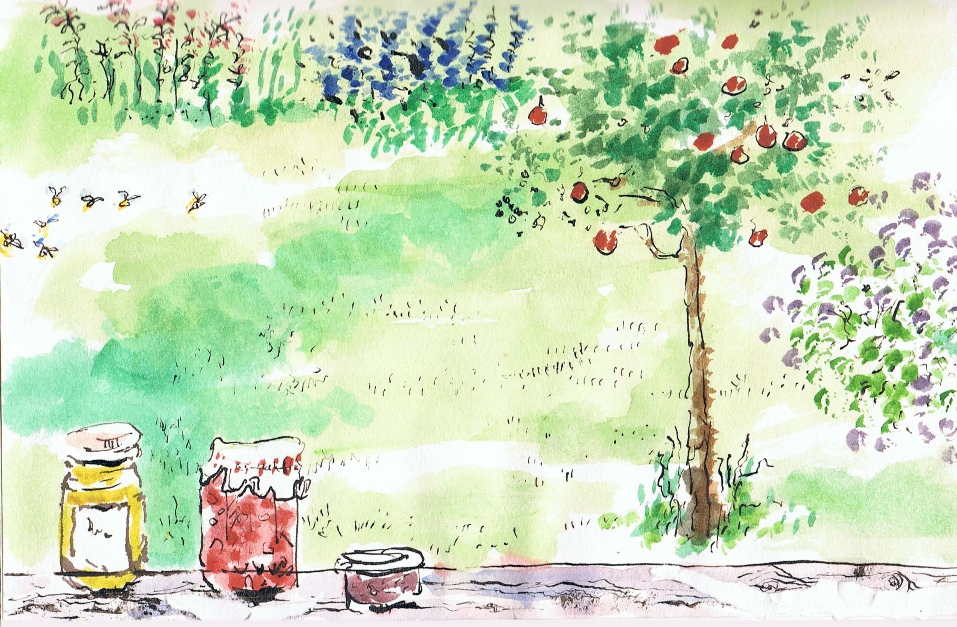 An editorial illustration for an article about an old lady's garden, she made jams and collected honey from her bees.
The illustration aimed to bring the viewer into her world, her garden. Not just what she could see in her garden but what she felt and what it meant to her.
Soft watercolour paint brush marks make up the garden's plants and capture the atmosphere as well as what could be seen in the garden. A few bees buzz across the page and into the illustration, hand made pots of jam and honey lay temptingly infront of us. The loose marks made by using the pen and ink, create a playful scene, a happy charm. The illustration was for "Welsh Country Magazine".