Elephant Illustration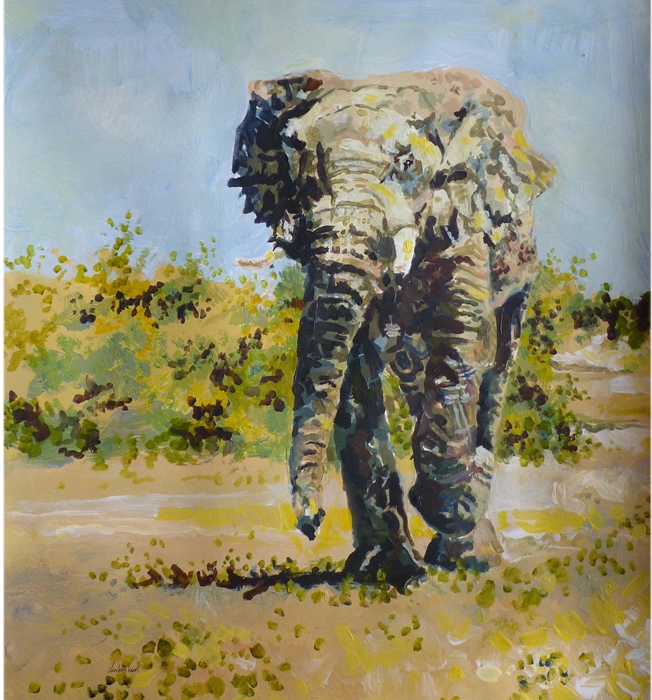 A private commission painting for a living room, I was asked to create two paintings, one of an elephant and one of a savanna tree. Aiming to capture the scene using soft colours and marks. Natural colours from life but also capturing the heat and atmosphere exaggerating colours at some points.
Inspired by many of the Impressionists and the technique of pointillism. I like to create the whole area of the surface at the same time, gradually building up detail and creating depth. This allows me to connect all areas using the sample colour palette and also helps me to predict the effect one mark will make on another area of the painting.
This painting was produced using acrylic paints onto paper to be presented and hung in a frame.