Birmingham Museum & Art Gallery Illustration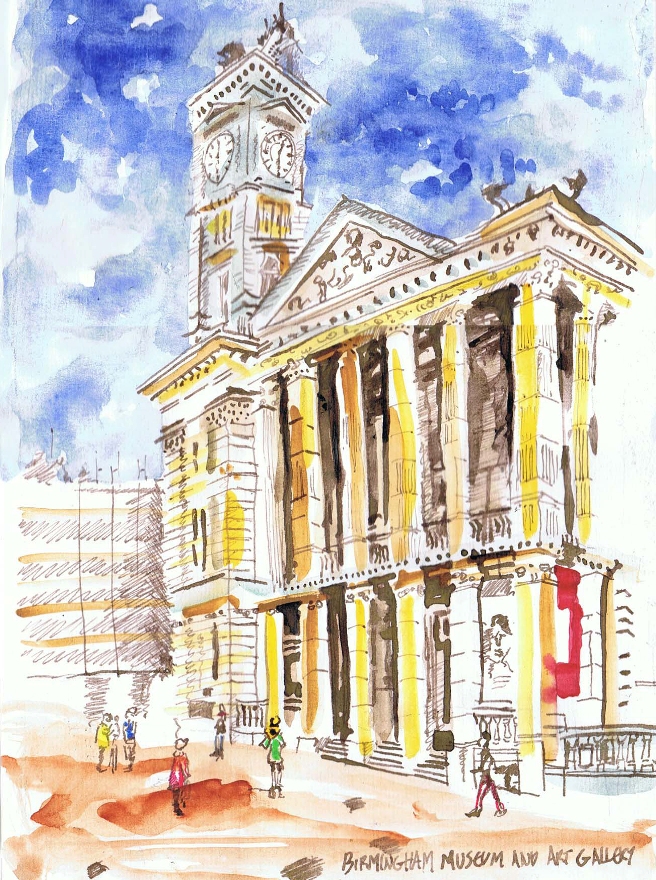 Part of a series of illustrated cards based on iconic buildings and famous places around Birmingham, UK. I lived in Birmingham for a year taking my sketchbook around the city and illustrated the spots, which I loved and longed to draw.
The Museum and Gallery building is so beautiful, it's tall pillars and range of detail within the structure is perfectly partnered with my use of old pen and inks, the splodges and splashes adding to the old style and history within the building.
First I sketched the building using the pen and ink then added the colour using watercolours to compliment the drawing, leaving white areas and space for the illustration to have light, energy and movement.The tiny figures at the bottom of the drawing show the scale as well as the vibrant energy and busyness around the building.
The series of six cards have been selling in shops around Birmingham. I intend to create series of cards for other cities that I have lived in, the most important and beautiful spots for me.